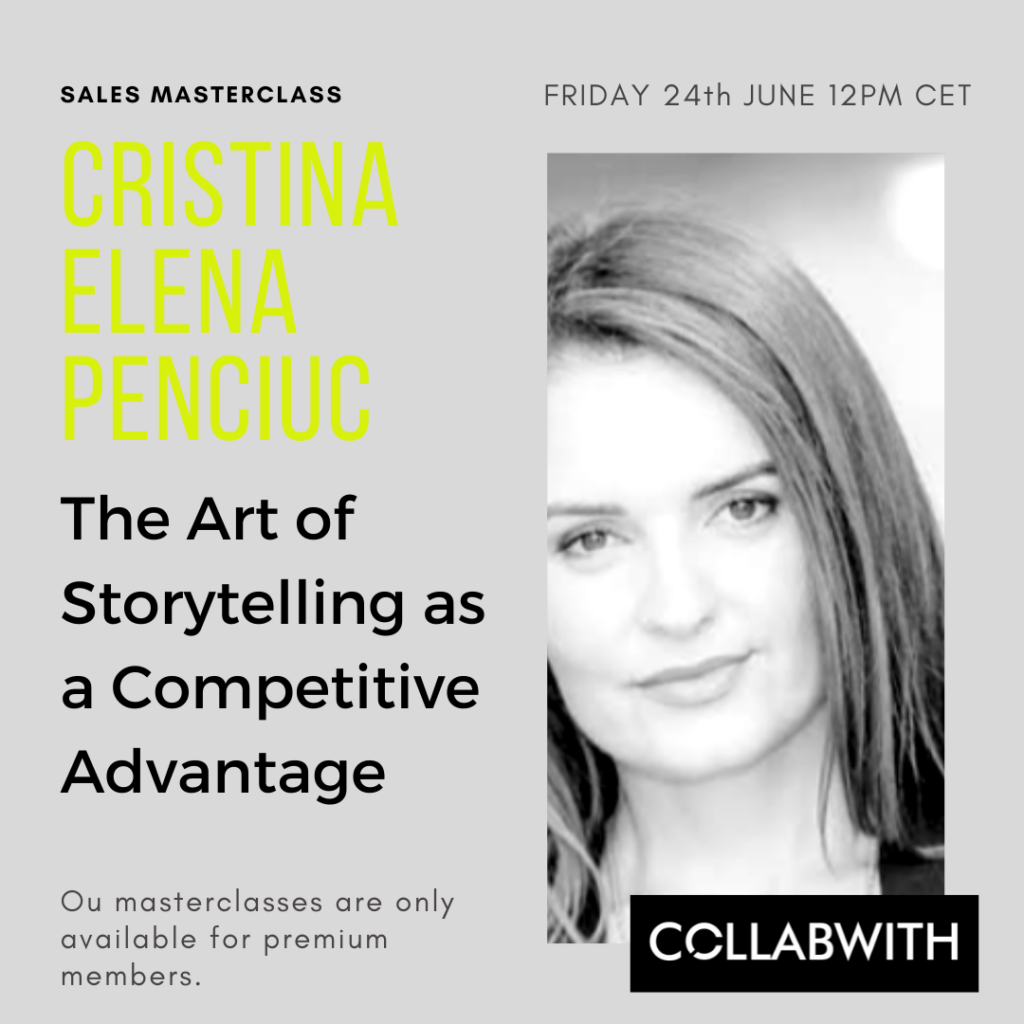 SALES MASTERCLASS: The Art of Storytelling as Competitive Advantage by Cristina Elena Penciuc
Commercialisation & Sales / 1 hour / Online / English / Friday 24th June 2022 at 12noon CET
100€ (Free for Premium Members of Collabwith)
It's time to understand the key for personal and professional success.
What will you learn?
You will learn that a company without a story is a company without a strategy.
How much do you know about your customers and partners?
Are these insights reflected into your story and messages about you out there?
As an innovator you are a builder of value. Storytelling is the art of building the bridge to another's mind!
Why Storytelling?

The North Star of Storytelling
Where do I start?
Requirements
Computer or mobile phone with Zoom app.
You will learn that stories are the real estate of the mind.
Marketing is no longer about the stuff that you make, but about the stories you tell. How do you get paid customers to use your innovative solutions?
This is about the art of selling, storytelling and commercialisation… and it's a new science that we use everyday even if we didn't notice. You sell ideas, you sell projects to get funded by the senior management team, you sell research results to industry and you sell solutions from your innovative projects.
You can do this by nature, doing it anyway, or you can learn to do it correctly (because you are doing it anyway).
This is why I called Cristina Elena Penciuc MSc, MBA who is a super expert on commercialization to give every month a masterclass about sales and commercialization.
This masterclass is also suitable for
Creative Entrepreneurs who are building their own new business and who wants to build a strong commercialization to bring their innovative solutions to the market.
Innovation Professionals who are working with entrepreneur teams, and aim to have outstanding and creative results in a short period of time.
Leadership management who wants to improve their sales and commercialization skills to sell ideas and projects internally.
Innovation consultants who are building a new their new business and who wants to build a strong consulting asset to help other organizations with effective and proof methodologies from universities.
Researchers who are building their own new business from their research results and who wants to build a strong strategy to bring their innovative solutions to the market.
Introduction to the power of likeability.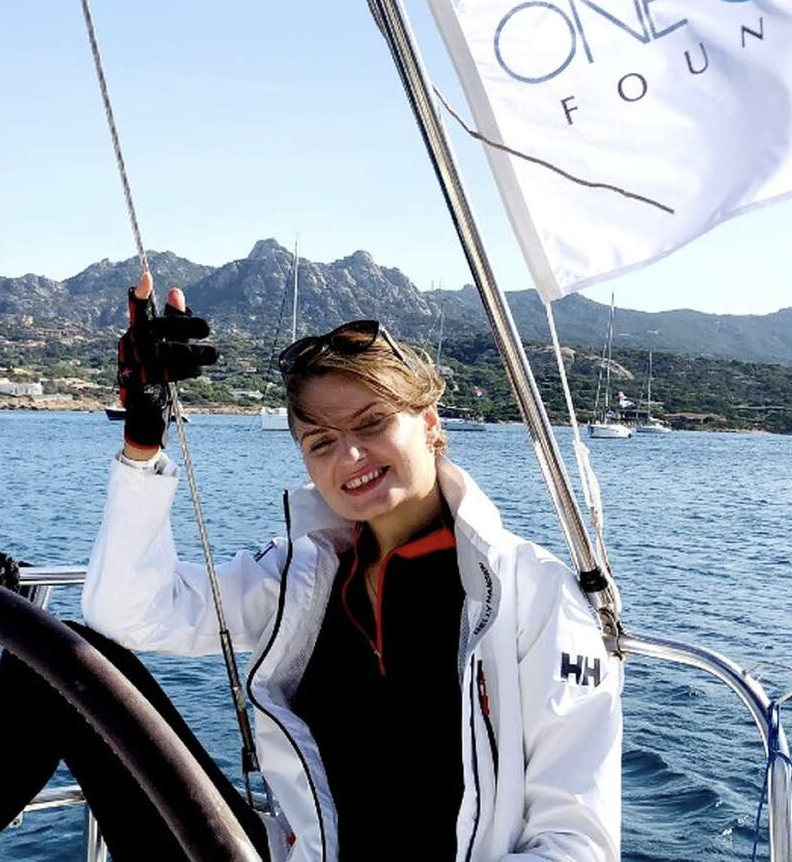 Cristina Elena Penciuc
Storytelling & Commercialization Coach
Cristina is a founder and storyteller with over 13 years of experience in bringing innovation to international markets in roles of marketing, strategy and sales enablement. Led early adoption of innovation in academia and governments, R&D and health technology.
Coached multilingual sales teams in Europe, Asia-Pacific, U.A.E and the Americas. Her expertise includes storytelling, value proposition design, business transformation, go-to-market strategy and execution. She is based in Amsterdam, the Netherlands.
Contact us if you have any questions: Jara Pascual // hello@collabwith.org